Deuk Spine Institute Can Help!
Miami Laser Spine Surgery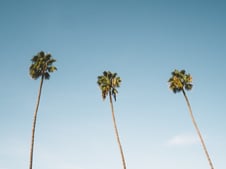 Are you looking for a spine surgeon or other treatment for your neck or back pain in the Miami area?
Deuk Spine is an industry leader in minimally invasive spine surgery and other procedures designed to eliminate neck and back pain. Please fill out the following form and a member of our team will review your information and reach out to help you determine the next steps towards living pain free. No matter your level or source of pain, we'll work tirelessly to provide long lasting, effective pain relief so you can get back to your life in beautiful Miami.
You can also reach out to us over the phone or through social media.
We offer treatment options for all of the following conditions:
Accident Related Injury

Adjacent Segment Disease

Annular Tear

Arthritis of the Spine

Bone Spurs

Bulging Discs

Canal Stenosis

Chronic Pain

Collapsed Disc

Degenerative Disc Disease

Degenerative Joint Disease

Degenerative Spine

Disc Extrusion

Disc Protrusion

Facet Disease

Foraminal Narrowing

Foraminal Stenosis

Herniated Discs

Leg Pain

Migraines and Headaches

Nerve Root Impingement

Pinched Nerve

Prolapsed Disc

Radiculopathy

Ruptured Disc

Sacroiliitis

Sciatica

Scoliosis

Spinal Narrowing

Spinal Stenosis

Spondylitis

Spondylolisthesis

Sports Injuries

Torn Disc

Herniated Nucleus Pulposus