"Non-Surgical Treatment Options for Neck, Back and Joint Pain"
Thursday, February 22 at 6:00pm
7955 Spyglass Hill Rd, Ste B
Melbourne, FL 32940
Join us for this informative seminar presented by Dr. Bharat Patel, Board certified pain management physician and regenerative medicine specialist.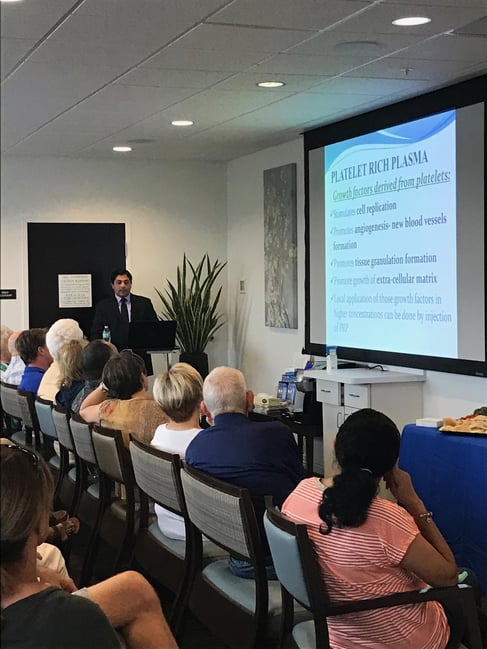 Learn more about how PRP and Stem Cell-based therapy can treat your back, neck or joint pain!
Limited Seating
RSVP to Attend
Refreshments Served
Attending one of our educational seminars gives you the information and knowledge to start taking the steps towards treating your condition.